Custom Spray Foam Ice Fishing Shack
Simply the Coolest Ice Fishing Shack on the Lake
And the warmest, too. Our igloo shaped custom ice shacks are made from durable, light weight spray foam construction for unbelievable R-value. The materials and poly topcoat make the shack very durable, 100% waterproof and firesafe.
The roomy interior includes double benches and enough space for a wood stove or propane heater. The shacks can be made in almost any size you'd like. Multiple colours are available and the design can be customized to add the windows and pipe vents you want, where you want them.
With your choice of wood, aluminum or steel skids, it's light enough to easily be pulled with a snowmobile or quad.
Here's your opportunity to stay warm but look cool. Contact us today!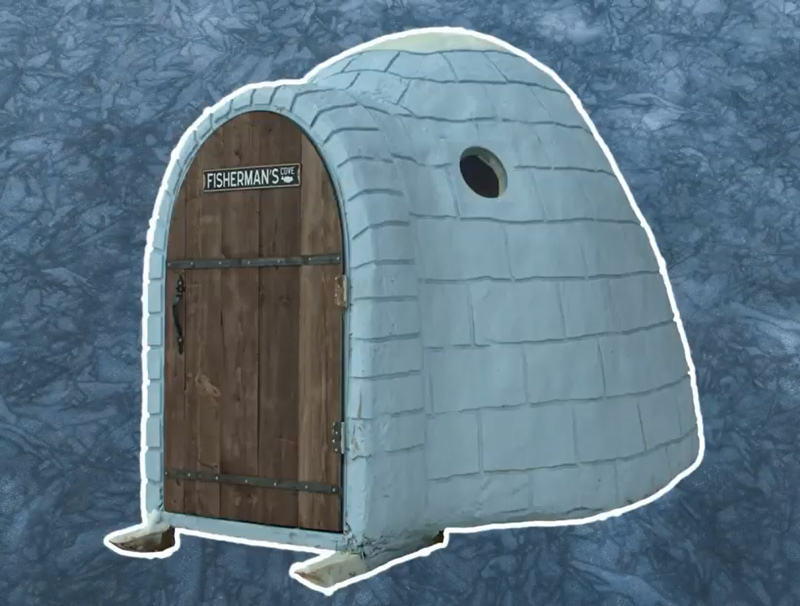 Inquire Today
Toll-Free: 1-855-888-0818
or Phone 306-652-5839
Or by Email:
Videos of the Spray Foam Ice Shack
Customized & Portable Ice Shacks
Lightweight Ice Shack
Comfortable Ice Fishing