Canadian Spray Foam Solution Ltd. Will Re-Coat Your Roof for Protection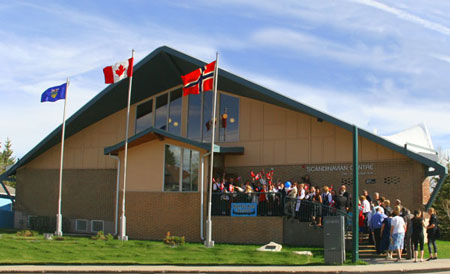 Canadian Spray Foam Solution Ltd.'s certified installer in Saskatoon will clean the top surface of your roof with 1,500 to 2,000 psi of pressure. We will determine what method of preparation will be necessary once we inspect each roof, as no one roof will have the same issues as another. We do not recommend heavy power-washing because this can damage the current coating system installed on the roof. We do recommend a detergent such as TSP to clean any heavy residue off the roof surface.
On average, most of these roof types have one to two inches of foam sprayed onto an existing roof substrate such as a Built-Up, Modified Bitumen, or Metal Roof. They are then coated with either an acrylic, silicone or a polyurethane fast-set coating. Polyurethane Foam is a great roof system but must be coated every ten years if using acrylic or silicone, or every 20 years or longer with the polyurethane fast-set, to protect it from the sun's harmful UV rays.
The next step is to cut out any damaged foam and spray additional foam in the damaged areas to match the current foam system. It is especially important to cut out any areas where water has saturated the system. If there are only small blisters, these may be cut out and patched very easily, or if the roof has been neglected for years with no coating, there may be more extensive repairs needed before the recoat can be done, though this is rare.
After all areas of concern are addressed, Canadian Spray Foam Solution Ltd. will apply the adhesion primer, which is necessary before a recoat can be completed, and this product will adhere to the current system. It may be necessary to apply another coat of foam in areas to ensure proper sloping of the foam if not done 100 percent correctly in the original application. Finally, two coats of any one of our top coats (Neogard, Hyrdoseal 3074-UV polyurethane) can be sprayed on the roof surface to form a seamless, bright-colored membrane to protect the foam UV rays for many years to come.
Polyurethane Foam Roof Repair
Sprayed Polyurethane Foam (SPF) must be protected by elastomeric coatings to prevent UV-induced surface degradation. When the foam is visible, apply a roof coating without delay!
Common Issues
UV Degradation– A majority of SPF failures occur because of the loss or erosion of the protective elastomeric coating.
Interlaminar Blisters– These are usually caused by installer error or equipment problems. Blisters must be removed and area must be re-foamed.
Wet Foam– When the protective coating is broken, moisture infiltration can accelerate deterioration. Wet foam should be removed and new foam installed.
Sprayed Polyurethane Foam
SPF deteriorates quickly when exposed to the sun's UV rays. It needs to be coated with a UV-protective coating immediately! SPF should be inspected annually and recoated every 10 years.
SPF Roof Coating and Restoration
Add 10 or more years to your polyurethane foam roof with our SPF roof restoration system. Get a seamless roof without costly tear-off and disruption. Stop roof leaks and prevent further degradation.
Elastomeric Coatings may be used on SPF roofs during the initial installation stage or as maintenance recoating.
Elastomeric Coating may be used on SPF roofs when the application requires a vapor barrier. This prevents moisture build up in SPF when used in cold storage applications.
Elastomeric Coating may be used on SPF roofs to achieve a protective topcoat with excellent weathering properties.
Elastomeric coatings improve the thermal efficiency by reflecting the sun's heat. It is a required topcoat for SPF systems.